Cakes
Pink Rosettes $65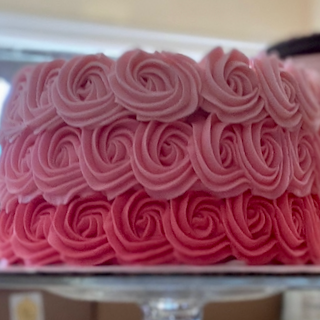 Vanilla cake covered in ombré pink vanilla buttercream rosettes.
Cherry Blossom $40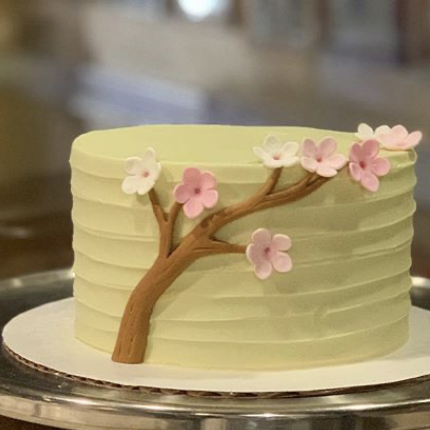 Chocolate and vanilla cake filled with raspberry jam and frosted with vanilla buttercream, graced with a cherry blossom branch.
Chocolate Drip $40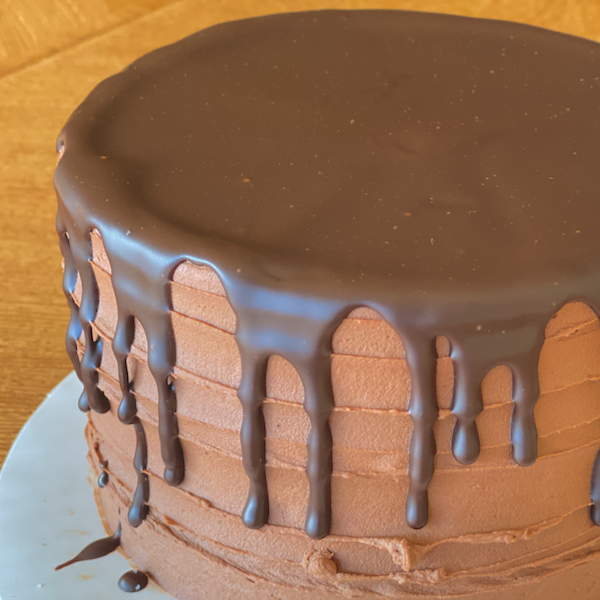 Chocolate cake, chocolate buttercream, ganache filling and drip.
Red Velvet Sprinkles $40
The classic, with cream cheese frosting and a smattering of Valentine confetti.
Flourless Chocolate Cake $22 / $32
A bed of Belgian chocolate cake filled with ganache. Gluten-free. 6" serves 5, 9" serves 10.
Sweetheart Pies $15
Key Lime
With a graham cracker crust.
Cherry
Double-crusted pâte brisée.
Shaker Meyer Lemon
Full of tangy custard.
Cookies
Cookie Basket $22
Assortment of 9 lovingly decorated sugar cookies.
Feminist Conversation Hearts $30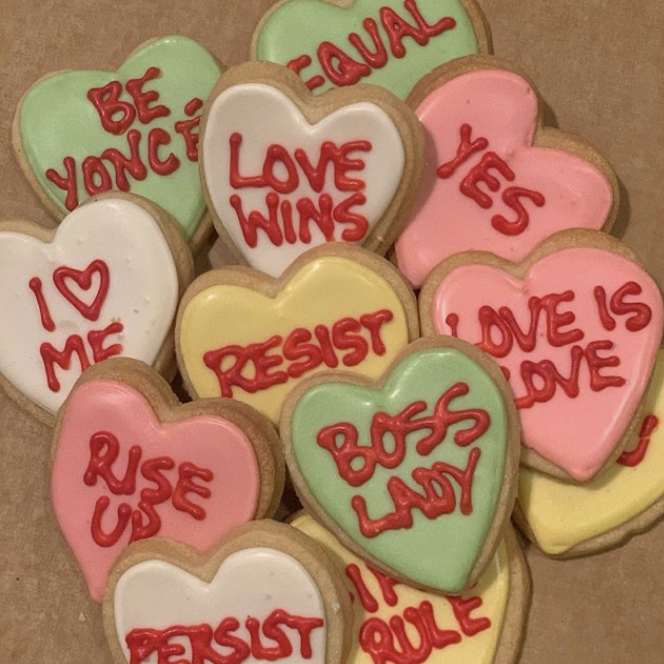 12 hand-decorated sugar cookies for all.
Box of Hearts $22
4 of our favorite cookies, now heart-shaped! Espresso shortbread, Julie-os, Linzers, and sugar cookies.
Linzers for 2 $10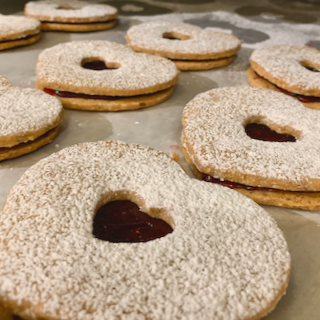 A pair of extra-large heart-shaped almond cookies, sandwiched with raspberry jam, boxed with a pink ribbon.
Cupcakes
Rosettes $6
Box of 2 buttercream rosette-topped cupcakes, chocolate and vanilla.
Sundaes $18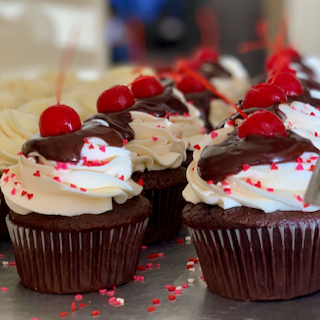 Box of 4 heart-fudge Sundae cupcakes, vanilla and chocolate, topped with ganache drip and a cherry.